Does Swimming Make Children Happier?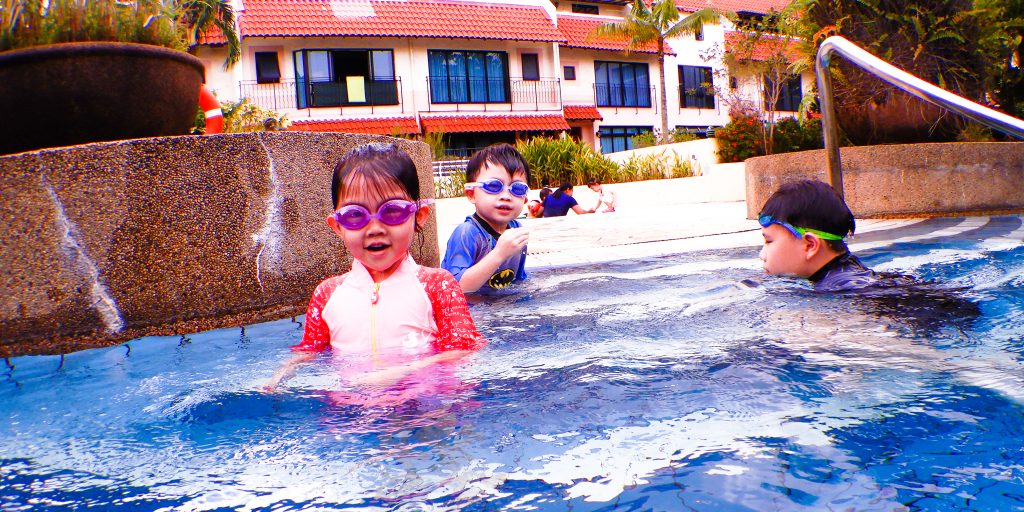 A few weeks ago, (4-10 February 2023) is Children's Mental Health Week. Mental health is a crucial element of our total health, regardless of age, and parents nowadays place a high value on their children's happiness.
Play is an essential part of every child's life and vital for the enjoyment of childhood and children's social, emotional, intellectual, and physical development.
Sport- which is structured play- can have an essential function in making youngsters happy. Swimming, in particular, could help children to feel excellent about themselves, and here are the reasons:
Improves Mental Health:
Water-based sports and swimming promote mental health and mood and make us happy. Swimming significantly improves mental health, according to a new study commissioned by Swim England. Swimming has been shown to reduce anxiety and depression in 1.4 million adults in the United Kingdom.
Dr. Ian Cumming, the head of the Swimming and Health Commission, explained: "Physical exercise in any form may have a good influence on a person's mental health, but swimming is special because the buoyancy of water guarantees everyone can take part at a speed that fits them."
There are also reports on how sea swimming in cold water can boost mental health in adults. Cold water swimming in the battle against depression has been demonstrated to be useful. However, you may wonder whether children can reap the same benefits as adults from swimming. Can swimming really bring a child happiness and joy?
The answer is YES, and here is Why:
What We Know About the Mental Health of Children
The YouGov polled 1,323 pupils in the United Kingdom to assess how sentiments of 'worry or sadness' influenced children's welfare and behavior. According to this survey, more than one in every four (27%) child don't want to be around others because they are "worried or sad."
It is also said that 1 in 10 children and young people have a diagnosable mental health problem at any given time. Since most adolescent and adult mental illnesses can be traced back to childhood, paying attention to how happy children are should be very important.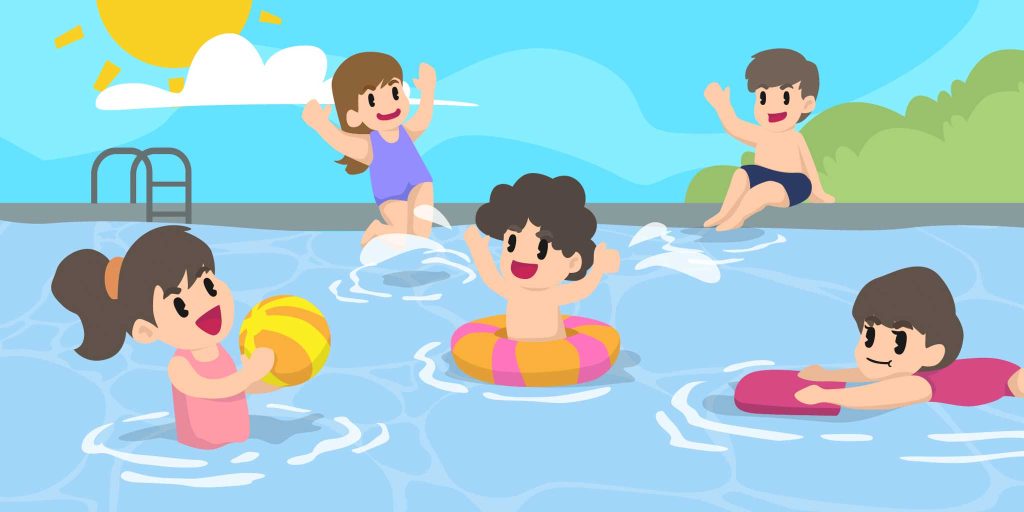 How letting your kids swim can make them happy.
Many people think there is a link between more "screen time" and mental health problems, especially in kids and teens. Parents and some health professionals worry that young people sitting in front of the TV, computer, and cell phone screens like zombies could be setting themselves up for future social, physical, mental, and cognitive problems.
Even young children spend too much time in front of screens these days. "Screen time" is the total time spent each day looking at phones, tablets, desktops, laptops, and TV.
We know tablets and smartphones can keep kids busy and amused for hours. The main problem is that these devices keep kids from interacting with other people and keep them from making friends. So, it makes sense that too much time in front of a screen is bad for kids' mental health and social skills.
When you go to the pool, you can't have any "screen time." Period! Swimming is a more relaxing way for kids to work out than other sports because the water makes them float.
The U.S. Centers for Disease Control and Prevention also found that when people swim, they tend to work out for longer periods.
Could Learning to Swim Be the Key to Raising a Happy Child?
Swimming can help fight depression and make you feel much better overall. There is enough strong evidence that swimming greatly affects your health and quality of life. I don't think there is much doubt that swimming is fun for children. Nothing is better for our mental health than doing something fun and good for us.
Most adults I've met have told me at least one happy childhood story about playing in the water with their parents, siblings, cousins, or friends at their local pools or on family vacations.
Swimming Lessons
Swimming is one of the best things families can do for fun in Singapore. A child who loves water and swimming looks forward to family swims and time off from school to go swimming. Remember that your whole family will enjoy swimming with your child or going on beach vacations 100 times more if your child can swim well. And swimming lessons can help with that.