Jurong Swimming Complex
There is no "Jurong Swimming Complex" but there are two public pools located in Jurong.
Where is Jurong Swimming Complex?
"Jurong" swimming complexes are few of the pools that have added features and games pools into their facilities like it's counterparts done in Sengkang SC.
Sengkang SC contains more slides and a tsunami water bucket which punch water down periodically in one complex. The pool is catered to younger parents and looks like a small shopping center from the outside.
There are many condominium pools and public pools in Singapore but "Jurong SC" is not one.
However, I do know where you are coming from when you go for this shorter term.
Am I right to say that you are looking for the two featured public swimming pools in Jurong?
"Jurong Swimming Complex" is made up of the Jurong East Swimming Complex and Jurong West Swimming Complex respectively.
Fees
Charges are relatively higher as compared to the conventional ones.
The entrance fee costs around $2 for adults during weekdays and weekends. And with this price, you get to enjoy 3 slides, 1 lazy river, and a wave pool. One of the most reasonable priced pools as compared to the Sentosa cove.
On top of that you may need to rent a float at $2 to enjoy the slides and wave pool, $0.40 for keeping your belongings in the locker, still a huge bargain after all for the value you get.
Read more: Swimming Pool Fees and Rates
What Can We Do Here?
Basically, what can you do here, is a no brainer question? A swimming complex allows you to swim and usually just to swim. But here in "Jurong SC," you get to top it up with fun activities with the added features.
You may also have some food here in the featured pools from both complexes here before the swim.
How Do We Get to The Complex?
There are no ways to get to "Jurong SC," as it does not exist?
However, transports are available if you are looking to go to Jurong East SC and Jurong West SC.
Jurong East Swimming Complex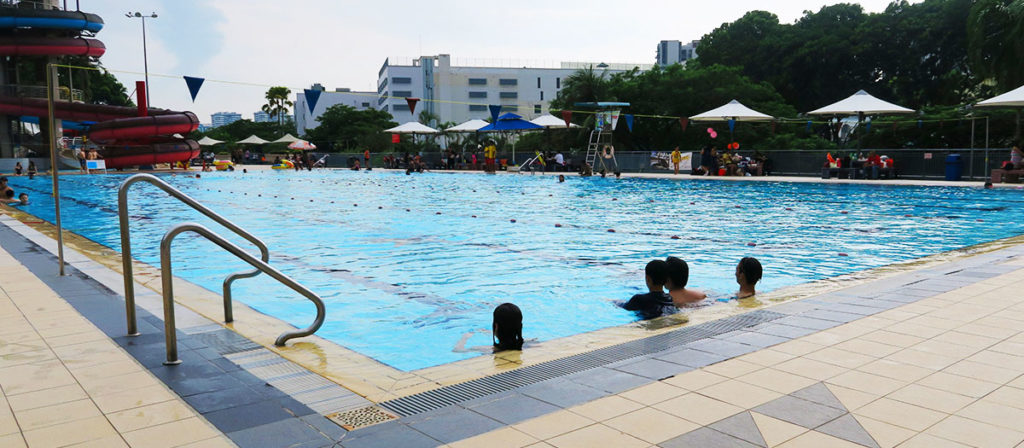 I would assume by bus you are traveling from somewhere near if you are going to Jurong East Public Pool. I will start with some of the popular locations, people like to travel to Jurong East SC by bus.
Bus 334, from Jurong East MRT, Total 6 bus stops.
Bus 974, 3 stops and 180, 6 stops from Pioneer MRT
Bus 167,98, and 98M from Lakeside MRT, Total 6 bus stops.
The nearest MRT to Jurong East SC is Chinese Garden MRT, approximately 300m walking distance.
Jurong West Swimming Complex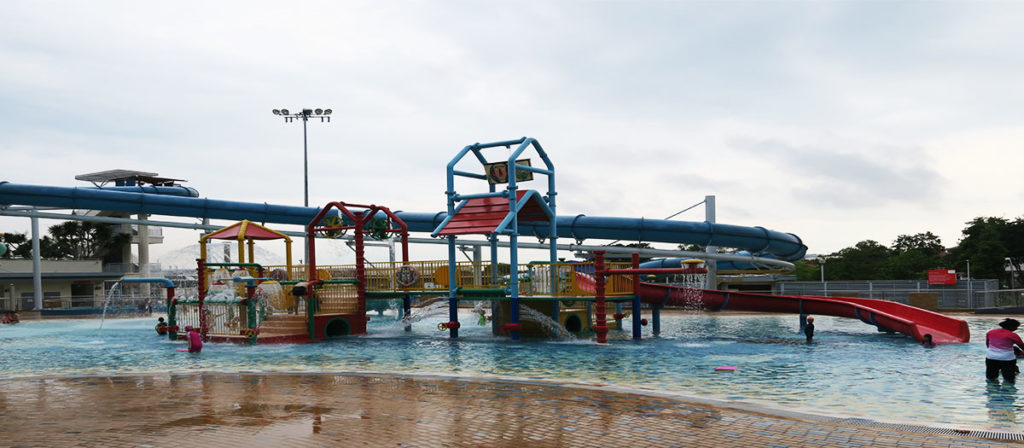 Distance From JWSC to JESC?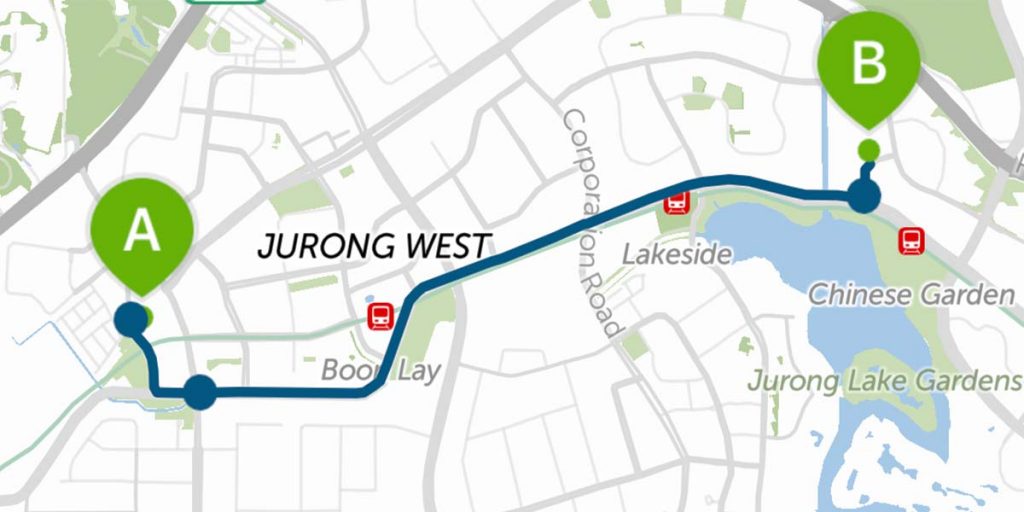 The distance between Jurong East SC to Jurong West SC is 4.9km distance and takes around 9 minutes for driving.
By bus, it will take approximately 33 minutes with bus 185 after 16 bus stops.
By train, it will be 24 minutes for 4 MRT stops from Chinese Garden MRT to Pioneer MRT station.
By taxi or grab, it will cost you around $6.55 SGD, time taken to travel is approximately 9 minutes.
How is The Pool Crowd Like?
Both pools are less crowded during the weekdays, usually filled with swimming lessons for kids in the afternoon and leisure swimmers at night after 6 pm.
However, weekends are generally very crowded in the morning. If you are looking to avoid the crowd, it is best to swim in the afternoon or Sunday evening.