Pros and Cons of Private Swimming Lessons and Group Swimming Lessons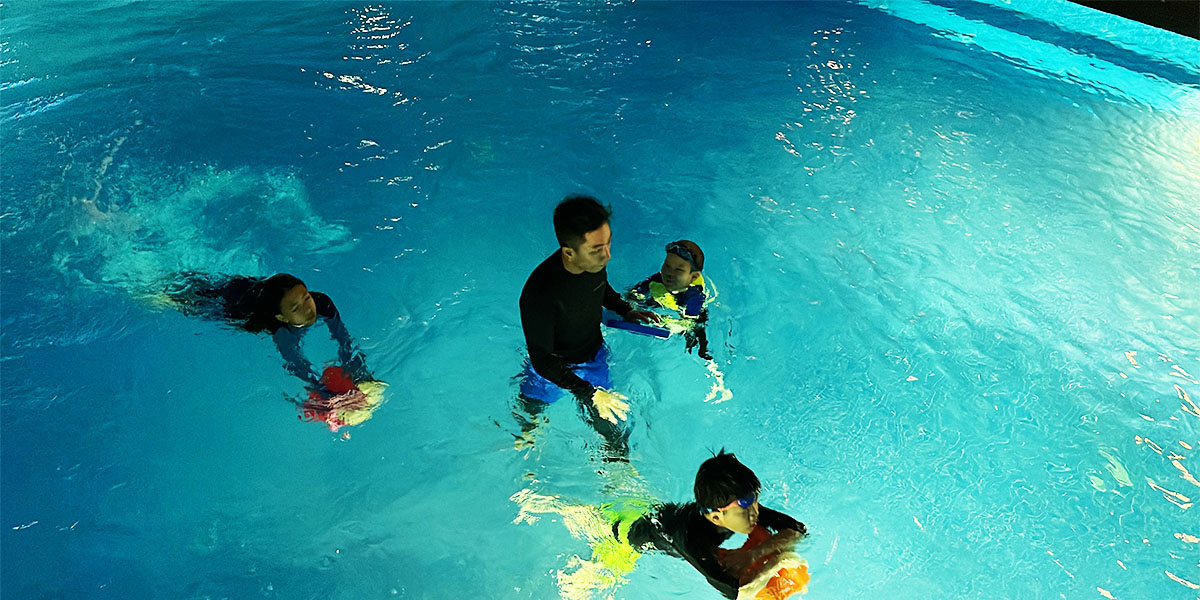 There are two approaches to learning to swim, whether you are an adult or a youngster. Some prefer private, one-on-one swimming lessons, while others prefer group instruction with multiple persons per instructor. While both are legitimate possibilities, there are reasons why one sort of education may be preferred over the other.
A brief review of the benefits and drawbacks of private vs. group swimming classes is provided in this article to assist you in making your own decision. Remember that you have the authority to decide what is best for you or your child.
The Benefits and Drawbacks of Private Lessons
Private lessons might be beneficial for a child or adult who need a great deal of focused attention and care.
Individuals choose private classes over group sessions for a variety of reasons. However, there are various advantages and disadvantages to consider while pursuing this way, and they are worth discussing to help with the decision-making process.
The Benefits:
With each lesson, the student gets more one-on-one attention.
It is a great way for students to get over their fear of water.
Individual attention may lead to faster progress
Specific skills can be practiced and honed more with a private tutor
There is the possibility of forming a bond between the teacher and the student
The Drawbacks:
Individual classes can be more expensive than group lessons at times. Consider the type of person you or your child is. If you believe that a private class would be more beneficial, you should definitely go that route. However, before making your final decision, consider some of the benefits and drawbacks of group lessons.
The Benefits and Drawbacks of Group Lessons
Group lessons come in various shapes and sizes, and the flexibility of group sessions may vary depending on your area or the instructor.
Some groups are as small as two or three students per instructor, while others might be much bigger. You can evaluate the benefits and drawbacks of group lessons here.
The Benefits:
Learning alongside peers can motivate people to work harder and learn more effectively.
There is the possibility for social interaction, which promotes growth and learning.
Children can benefit from group sessions because they are slower-paced and allow them to have fun while learning.
The Drawbacks:
Group classes do not always provide as much individual attention as private lessons, so someone's specific abilities or requirements may go unaddressed.
• Group lessons are less safe than private lessons since everyone in the water must be constantly monitored, especially children.
Missing group classes cannot be rescheduled like private classes, and usually result in a forfeit or top-up costs higher than usual for an individual class.
Keeping in mind the pros and cons of group lessons can help you or your child decide which is best. Remember that your situation may necessitate a different set of perks and downsides. Some of the bad things could end up being good things, and vice versa.
Self-Assessment Questions
Before you decide for sure, you should ask yourself a few questions.
Consider your responses to the following questions:
Am I looking for lessons for myself, an adult, or a child?
Do my child, or I require specialized or tailored care?
Am I terrified of getting in the water?
How much money can I spend on swimming lessons?
What is the most secure local option for me?
Will my swim lessons produce immediate results?
This is just the beginning, but asking the appropriate questions can help you determine where you want to go.
Look into what's available in your area, since there may be amazing deals on private or group-based swim instruction.