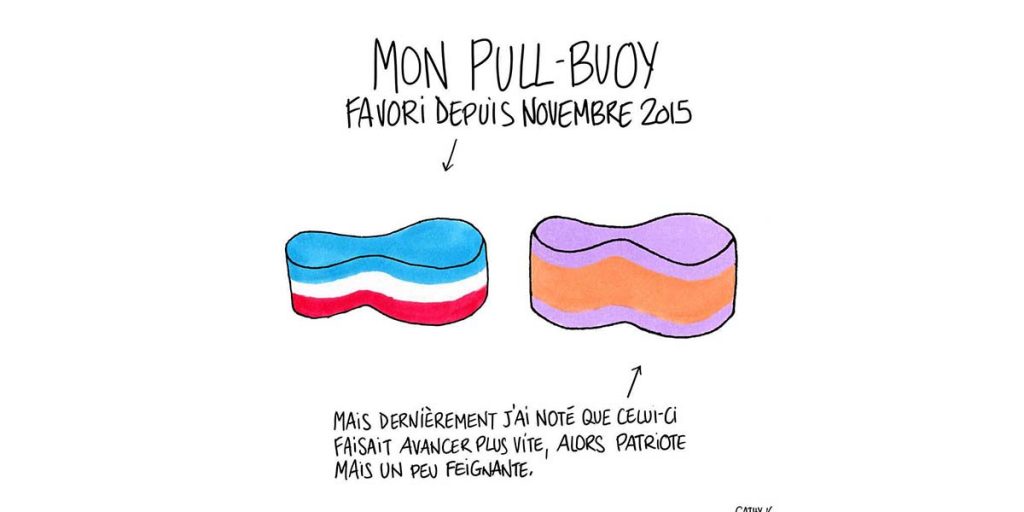 What is Pull Buoy?
A pull buoy is a bubble-like float that floats on water. It looks like figure eight used to bring the lower body and legs closer to the surface of the water. It improves the streamlined swimming position.
Certainly, it's not good to rely too much on equipment. Exceptionally, the pull buoy never comes off. You need to practice early in swimming lessons and personal training. Regular swimming with pull buoys helps to correct body position with different strokes, helps build arm strength, and overall helps to swim more efficiently and swim faster. Useful for.
It is one good practice to include one in your training session. It adds versatility to your workouts, isolates certain parts of your body, and improves your general swimming stroke.
The Safety Essentials – Pull Buoy
Many Singaporeans spend their weekends by the water. Most of us know that pull buoys help to correct posture during swimming lessons of all types of swimming strokes. Pull buoys can also be used in swimming pool facilities to help improve water safety.
Singapore is a country with many sports facilities, and swimming is one of Singapore's focal points. In recent years, many swimming facilities, swimming certifications, and sports facilities have been upgraded to provide better service to the public sector. Water parks, public pools, and private pools are increasing.
Pull buoys are a must-have in the pool.
After this breakout, it's wise to help babies and toddlers learn basic water safety and swimming skills as soon as possible, whether on the beach or in the pool. Adult and swimming instructor supervision are always necessary and necessary.
We are all familiar with headlines and messages from toddlers around the world who cannot swim without drowning in sufficient swimming confidence.
Famous was an eight-year-old third-grade elementary school student who was found dead at the Bukit Batok Citizens Service Club in Singapore in October 2017.
Resuscitation was implemented and continued until rescuers arrived. A boy with three sisters died in the hospital ten days later. His death was the 12th drowning accident under the age of 12 since January 2014.
Young children can drown as low as in two inches of the water, just enough to cover their face and nose. Everyone needs to make sure they have a basic first aid kit around the pool, including a first aid kit and some sort of lifebuoy. The life buoyancy ring can include a buoyant jacket, life buoyancy ring, belt, or other similar device design and can keep a person floating by providing buoyancy in the water.
Life jackets are usually worn equipment required to board Pleasure Craft. Everyone needs to carry a PFD with each person on the boat. It is also a must-see for those who are learning to swim for the first time or who swim in lakes, seas, and rivers. Life jackets and lifebuoys are found in some pools for poor swimmers as well because of buoyancy.
The Life Jacket is an excellent life jacket to protect people from hypothermia and cold shock reactions. This is a serious threat if rescue is delayed. Life jackets help keep a person's head and body slightly lifted, keeping them dry and retaining heat. People wearing life jackets can hide their feet in their chests to delay the release of body temperature, instead of producing heat and wasting energy on treading water.
Most life jackets are bright in color, stand out in the water, help rescue operations, and improve visibility. Life jackets can absorb the impact of a fall and minimize injuries. Especially important for kids who like to run around in the pool.
Useful when someone who is too weak to swim accidentally falls into the pool. Life jackets can give you valuable time to adapt to the impact. Of course, learning and knowing to swim is a better measure and foresight to prevent the occurrence of all these aftershocks, but lifeguards also play an important role in the safety of everyone's water.
You, too, can invest in knowledge and skill-building courses such as first aid courses and first aid training to achieve your first aid goals.
Your first action is to get your child out of the pool and safe after submerging in water. Always make sure they are still breathing, and if not, always place the child on a hard surface after seeking help and before performing CPR.
Don't assume it's too late to save your child. It's never too late. If your child is unresponsive or immobile, it will continue to be revived until a medical professional takes over. To save lives in a crisis situation, it is important for everyone to learn CPR and other life-saving skills.