Why Should Your Child Learn To Swim? How do Tennis Players Benefits From Swimming?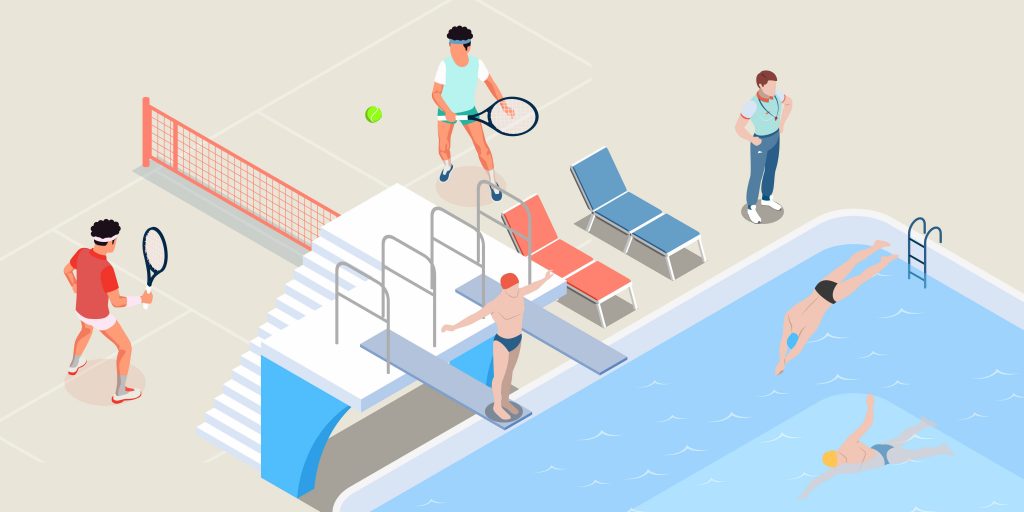 There are numerous reasons why your child should learn to swim. But first, you must allow your child to learn to swim.
The most important reason is that swimming is the only sport your child can be saved.
Have you heard of the Friendly Dolphin swim safe program? Swim Safe is a holiday swim program that teaches outdoor swimming and water safety to children aged 7 to 14. Of course, your children should also participate in the swim lessons. 
Drowning is still one of the leading causes of accidental death in children, so knowing how to swim is a life-saving skill. However, it is essential to remember that children who appear comfortable in the water are not always competent swimmers.
Other Reasons To Teach Your Child To Swim
Swimming is great fun for people of all ages, and children especially enjoy getting in the water and having fun.
Swimming, however, provides numerous health benefits that can help keep your children healthy and happy at the same time:
Swimming benefits your child's heart and lungs and increases strength, flexibility, stamina, balance, and posture.
Swimming is also great because children of any age or ability can participate, and it is more accessible to children with special needs than almost any other sport.
Swimming provides challenges and rewards accomplishments, assisting children in developing self-confidence and faith in their abilities.
Your child will have numerous opportunities to make new friends and gain confidence. However, health, fun, and confidence are not the only reasons your child should learn to swim.
Learning to swim also opens up opportunities for a variety of other activities.
A few sports require your child to be able to swim.
Kayaking
Canoeing
Scuba diving
Surfing
Triathlon
Yachting
Swimming is a skill that, once learned, is rarely forgotten and available to people of all ages. There are even swimming events for people over 100 and a few Masters swimmers who continue to swim past this age.
In fact, swimming is one of the best exercises to improve yourself as a tennis player.
What exercises do you do to do the most of your swimming time to improve playing tennis?
Resistance and backstroke swimming back through the water can help tennis players because every shot in tennis is counter-intuitive to how your body should be held. Doing anything to pull your shoulder back can help you avoid injuries.
I train with weights. Walking from one side of the pool to the other with weights on your feet builds leg muscles because there is constant resistance in the water. Weights will vary depending on the individual, but only enough to keep your feet in the shallow end.
To push everything back into place, do a tennis swing backward in the water, similar to a reverse butterfly. Coaches use various methods, but swimming is a better way to keep your body in shape.
Resistance and backstroke, swimming backward in the water, can help tennis players get back into shape.